Cleaning services run the gamut from special occasion residential cleaning to weekly home or office cleaning service. But whatever kind of professional cleaning service you're thinking about, don't think for a minute that only large-scale house cleaning companies are equipped to meet your needs. At Aunt Margie's Cleaning Service, we pack a lot of options and offerings into our family-owned cleaning company. When you're looking for an Albany-area house cleaning service that's big enough to do the job and small enough to truly care, give our team a call. We're your Capital Region resource for cleaning services you can count on!
Professional Cleaning Service
Aunt Margie's Cleaning Service is proud to bring you professional property cleaning services. We're dedicated to bringing out the best in your living or working spaces with our extensive cleaning services for:
Homes
Apartments
Condos
Businesses
Vacation properties
College housing
Renovations
Relocations
And more!
When you hire the pros at Aunt Margie's Cleaning Service, it won't take long to see the big advantages of working with our office and house cleaning service. We'll schedule our professional cleaning services around your busy life, so you don't have to rearrange anything to enjoy maid cleaning service, commercial office cleaning service, or any of our other property cleaning services.
Routine or One-Time Appointments
Morning, noon, or night, we're right down the road in Albany to answer your requests from one-time house cleaning service to seasonal vacation home cleaning to office cleaning services on a routine basis. Simply contact us to go over your specific needs for commercial or residential cleaning. We don't have rigid rules when it comes to how often you can have cleaning services done. Instead, we offer weekly, bi-weekly, monthly, or even daily options, and leave the decision up to you.
Free Price Estimates on Cleaning Services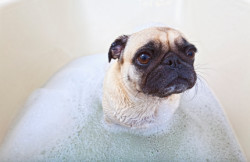 Another benefit of relying on Aunt Margie's Cleaning Service is that we're very up front about the cost of our cleaning services. While other house cleaning companies may charge you for estimates, we're happy to give out free price quotes for any commercial or residential cleaning service. To provide you with the most accurate information and best service, we prefer to meet with you in person to take a look at the space and provide you with an informed rate for your residential and commercial cleaning services.
Complete Satisfaction Guarantee
Our goal at Aunt Margie's Cleaning Service is to leave the condition of your home or workplace significantly better than the way we found it. By cleaning in teams of two or three, we can spread out and move efficiently through each step of our professional cleaning service, from dusting and vacuuming to mopping and dish washing. We even go so far as to guarantee your satisfaction with the outcome of our cleaning services. If you're not 100% happy, we'll come back and clean again. 
Isn't it time you had the personal touch of our house cleaning service for your home or business? Big on quality, Aunt Margie's Cleaning Service is the family-owned company to call in Albany and beyond. Schedule your local cleaning services today!